The Fontaine Archive mission is to foster a community of historians, art historians, artists, and collectors interested in the art and events of postwar modernism in Germany. The writings and art of Virginia Hammersmith Fontaine (1915-1991) and Paul Emile Fontaine (1913-1996) provide context and detailed description of the expatriate experience and the role that the arts played in postwar Europe's rebuilding. 
Finding Aid
The Finding Aid details all documents and information from the Fontaine Archive.
Archive Person Index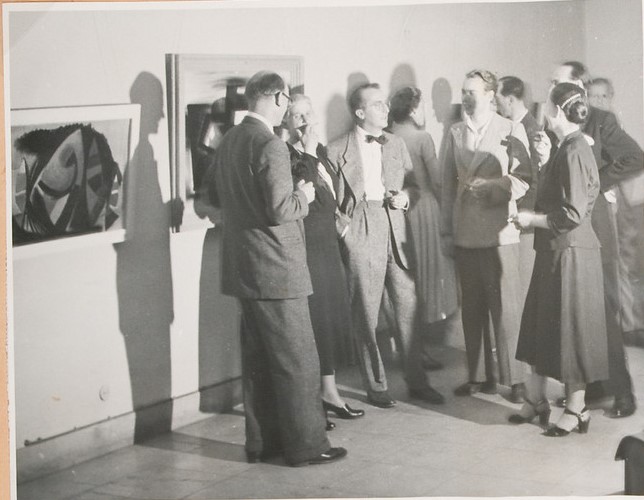 The Archive Person Index catalogs persons in guestbook entries, the diaries, photographs, the scrapbook, mentioned in letters or having received correspondence from with links for more information.
Other Indexes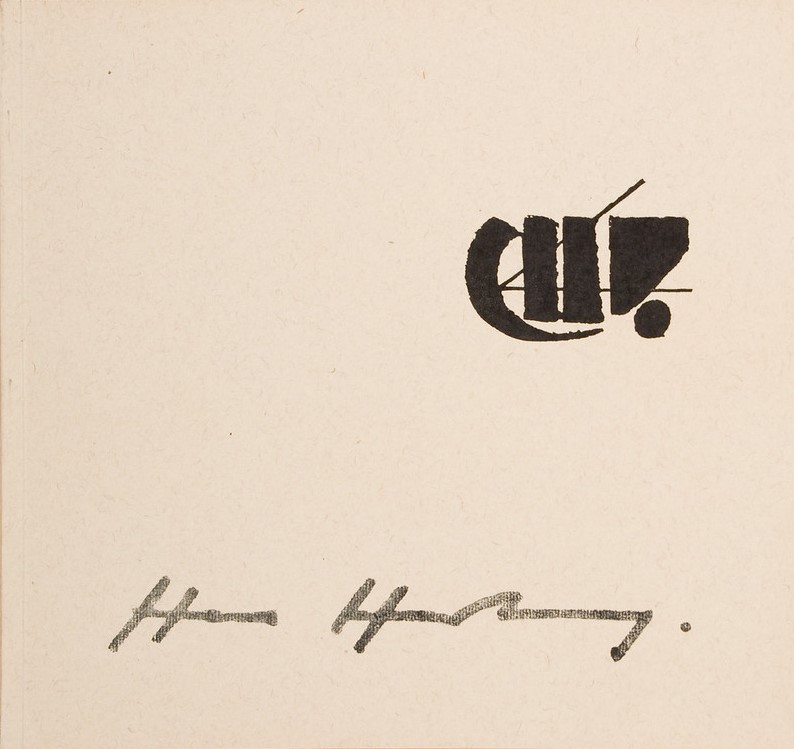 Books and Exhibition Catalogues: Indexes the books and exhibition catalogs in the archive covering art 1935-1955 and more recent historical texts relevant to the collection.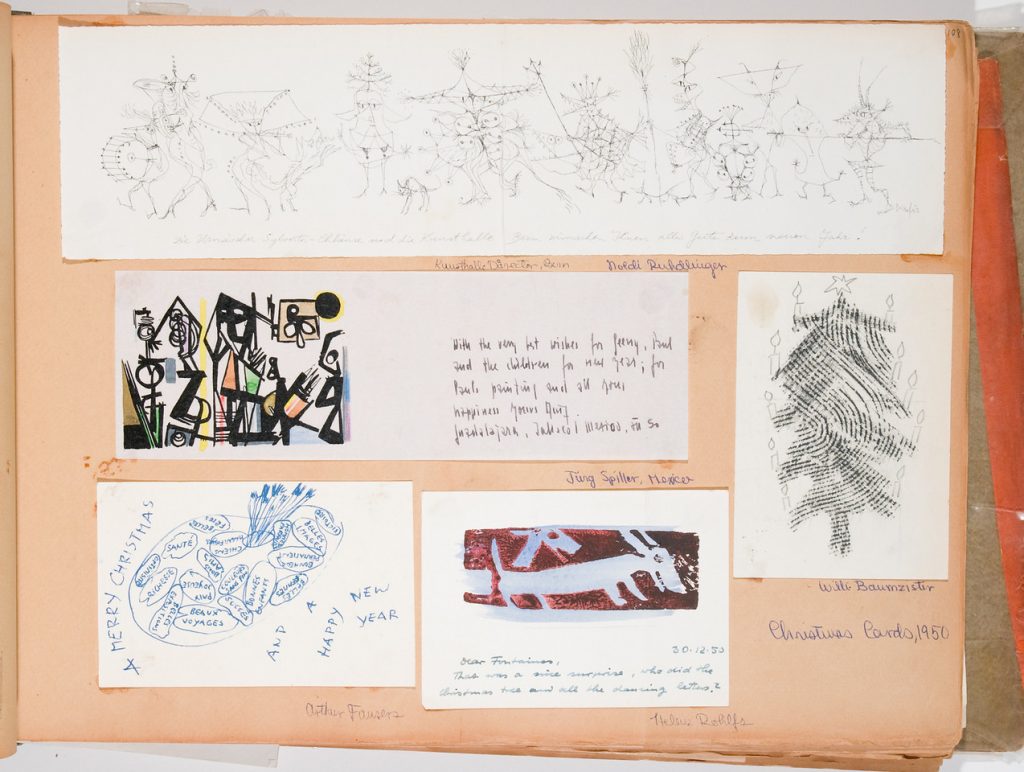 Non-Photo Materials: Indexes ephemera in the scrapbook such as Christmas cards and notes from artists, art show and music event invitations and tickets, travel postcards, and clippings.
Select Documents
The archive includes approximately 314 photographs, 350 artworks, 13.5 linear feet of books and manuscripts, 10 linear feet of miscellany, and 6 linear feet of letters and documents related to the Fontaines' life as art students and their residency in postwar Germany and Mexico. The bulk of the documentation covers the years from 1935 to 1965, during the height of Modernism.
In addition to photographs, letters and ephemera, the archive is also a repository for a significant number of art history monographs, theory texts and rare catalogs from the 1930s onward, some of which have only scant documentation in OCLC. Included in the book collection are the homemade art survey texts of Paul and Virginia Fontaine from their Yale studies, comprised of notes, drawings, photographs and reproductions that serve as both a chronicle of their studies and a window into mid-century art historical practice.
Finally, the archive also houses a portion of Paul Fontaine's oeuvre, dating from the 1940s to the large-scale canvases he completed shortly before his death. As the provenance of other works is still an ongoing process, the most cumulative known collection of his paintings is housed in the Fontaine Archive, adding a definitive creative stamp to a massive amount of context.