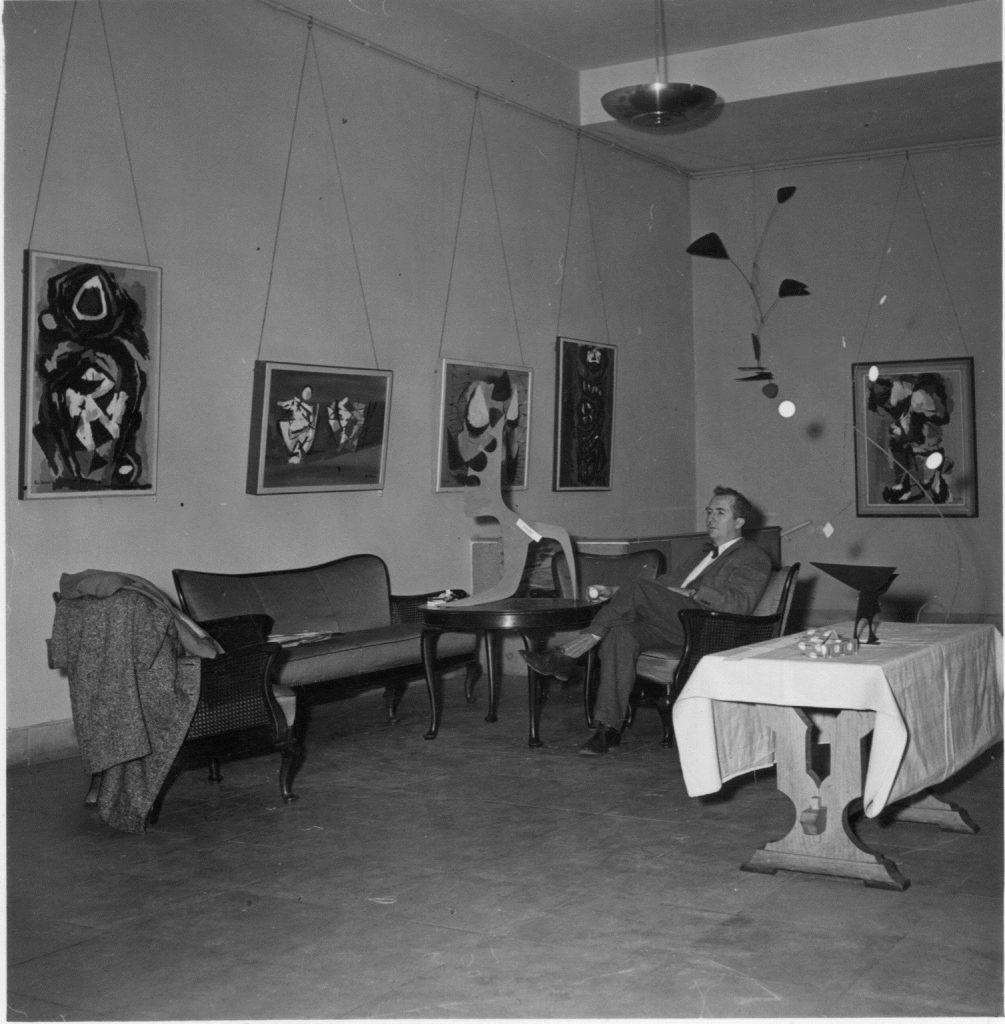 The Museum of Modern Art has an exhibition until August 7, 2021 called Modern from the Start about Alexander Calder's (1898-1976) long residence with MOMA, their "first and only house artist." Paul Fontaine exhibited with Alexander Calder in Frankfurt in February 1953, but Virginia Fontaine had already met him in September 1952. She had been asked by Charlotte Weidler to attend a symposium in Darmstadt [Darmstädter Gespräch series, Mensch und Technik-(Man and Technique)] where she would unexpectedly meet and photograph Alexander Calder in the packed audience. She wrote to Margaret Brown of the Margaret Brown Gallery in Boston, exposing a bit of her judgmental character.

"Last week I was in Darmstadt for the Industrial Design show and met Sandy Calder. A very sweet man who looked entirely lost and happy. He is here on the German exchange program and doesn't speak one word of German. I had the feeling that he hadn't seen nor met half what would have been possible if he had contacted a few Americans who would have had the facilities to give him a better time. That was up to him to say so, I felt, and I did not say anything much to him. Another American named Friedman (?) was with him, possibly on the same exchange program, and I didn't think much of him. He is a painter, I was told."

Letter written by Virginia Hammersmith Fontaine to MB 1952-9-30. See also Diary 1952-9-20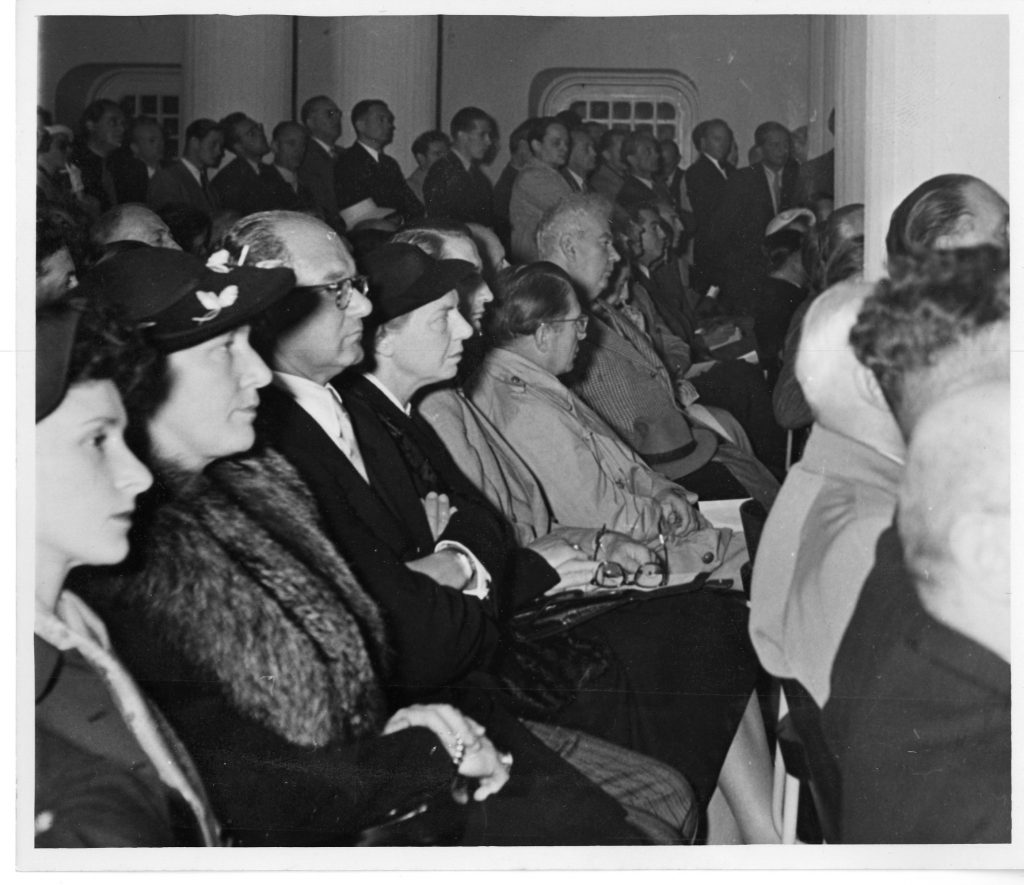 Margaret wrote back "It's too bad you didn't have more time with Sandy Calder. There isn't a more charming man alive, but very unassuming, mostly funny. He speaks a few languages, but probably not German. I don't know Friedman who was with him. But I did speak to Sandy on the phone after your letter and gave him your name. He didn't remember, but said there were so many people, etc. He enjoyed the trip, anyway."

Letter MB to VHF 1952-11-22

Calder seemed engaged in the lecture for not speaking German, but it is not likely Bartning would be lecturing in English. It may be just confluence of modernist approaches, but there seemed a similar airiness of Bartning's vaulted architecture in Calder's work. Calder did attend the exhibition of new industrial design that went with the lecture.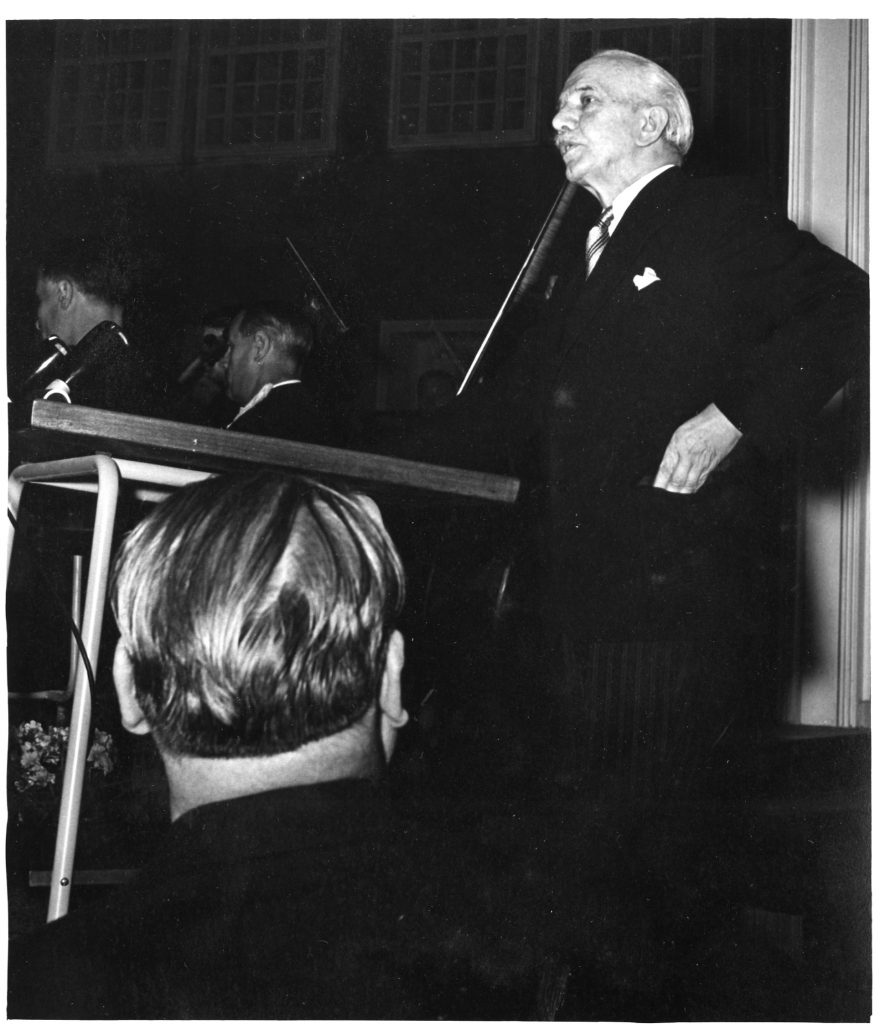 For a review of the MOMA exhibition: Brandt Junceau, "Alexander Calder: Modern from the Start" The Brooklyn Rail, April 2021.