Women's History Month calls us to discover, tell and uplift the history and stories of women across the world and throughout the decades! To celebrate this month, we will be giving you a two part series on women spies and their mysterious identity and impactful legacy in breaking ground for the abilities and accomplishments of two women: Patricia Van Delden and Rose Mary Kunz.
Two women that Virginia Fontaine knew, one a friend and the other a potential boss, worked as spies, for lack of a better word. Neither were married nor connected to the arts directly as Virginia's other friends were, but both worked for the State Department.

We have researched and discovered a decent amount on Patricia Van Delden and her undercover life. She worked her way up through official channels and made a name for herself. An independent panel of judges commended her in the Fourth Annual Federal Women's awards in 1964, a time when President Lyndon B Johnson was campaigning against a "stag government." She was one of six chosen. Van Delden was an example of a woman in a management position, honored for her contribution to "quality and efficiency and influence on major federal programs" of the federal government during her post at the Bonn embassy.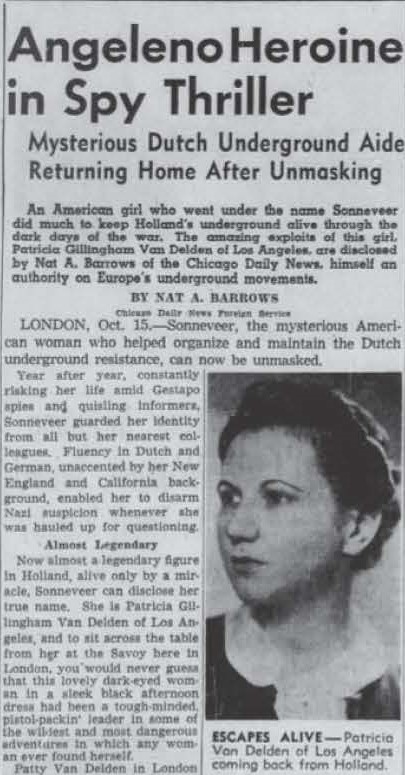 As for Rose Mary Kunz, we have first hand accounts from the archive's Guestbook and Virginia's dairies. Outside of these entries, we have a hard time pinning her to a name on a list, as she isn't registered on the Foreign Service directories, but we are searching the National Archives for more.

This month we celebrate Women's History Month by taking an in-depth look on both Van Delden and Kunz mysterious lives and adventures. Stay tuned!