Congratulations to actress Andra Day for winning Best Actress in a Motion Picture – Drama Golden Globe in "US vs. Billie Holiday" (Hulu)! Day sang remarkably close to the recordings of Holiday, and this win sparked the archive to dig up a first hand encounter Virginia Fontaine had with Holiday in New York at Club Downbeat on February 5, 1946.

Virginia was back in Worcester, Massachusetts, living with her in-laws, and wrote a letter to Polly Coan, who she had just left working with at the Milwaukee Art Institute. Virginia had finished creating a touring exhibition of her husbands paintings, Paul Fontaine. She was now working with Henry Hope from Indiana University, creating a group show that would include Fontaine and other 'Young Americans.'

She wrote she 'knew' she was "headed to Paris" in six months but also expected she and Paul would be returning to the US in just a year; she continued promoting his work as though the hiatus would be brief. Part of the job was to scour galleries, particularly New York, where she saw Billie Holiday perform at the height of her commercial success. Her review was not flattering, but true-to-form blunt.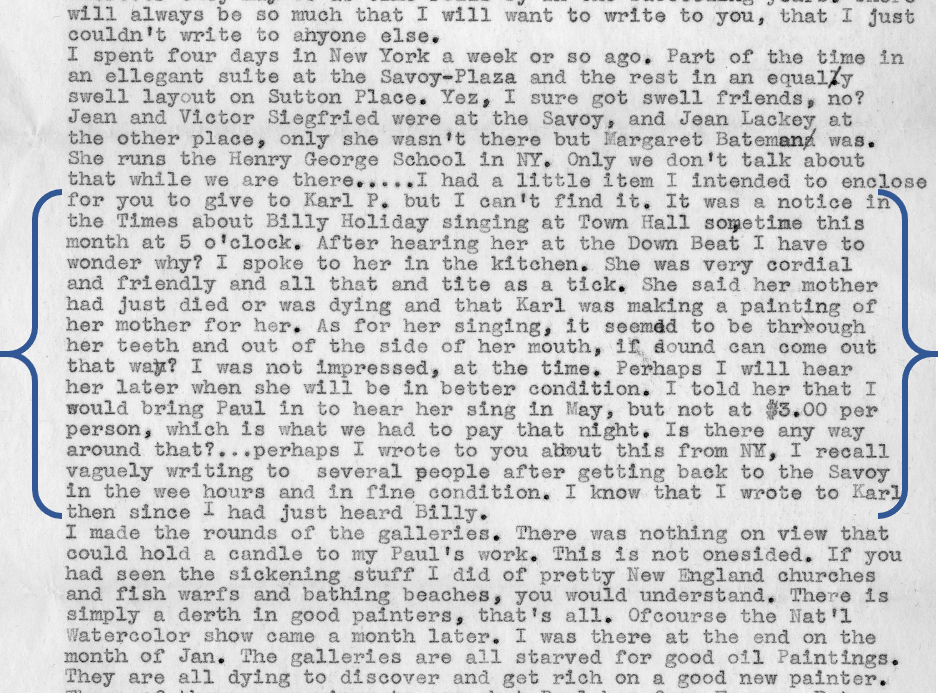 Virginia wrote that Holiday was "cordial and friendly… and tite as a tick." As for her performance, Virginia felt she was "[singing] through her teeth and out the sides of her mouth… I was not impressed… Perhaps I will hear her later when she will be in better condition." Listen to this audio recording of Holiday's haunting song "Strange Fruit" to hear an example of Holiday's performance in the 1940s.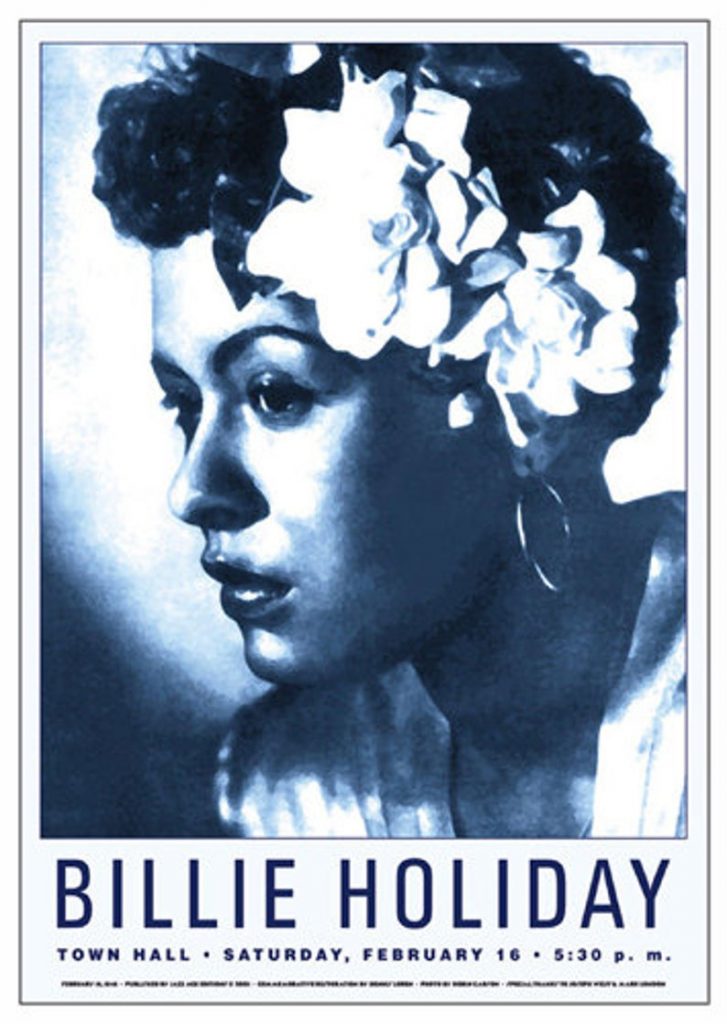 For more information on Jean Lackey, Jean Sigfried, or Polly Coan, register for early bird pricing of "Trusted Eye: Post-World War II Adventures of a Fearless Art Advocate."