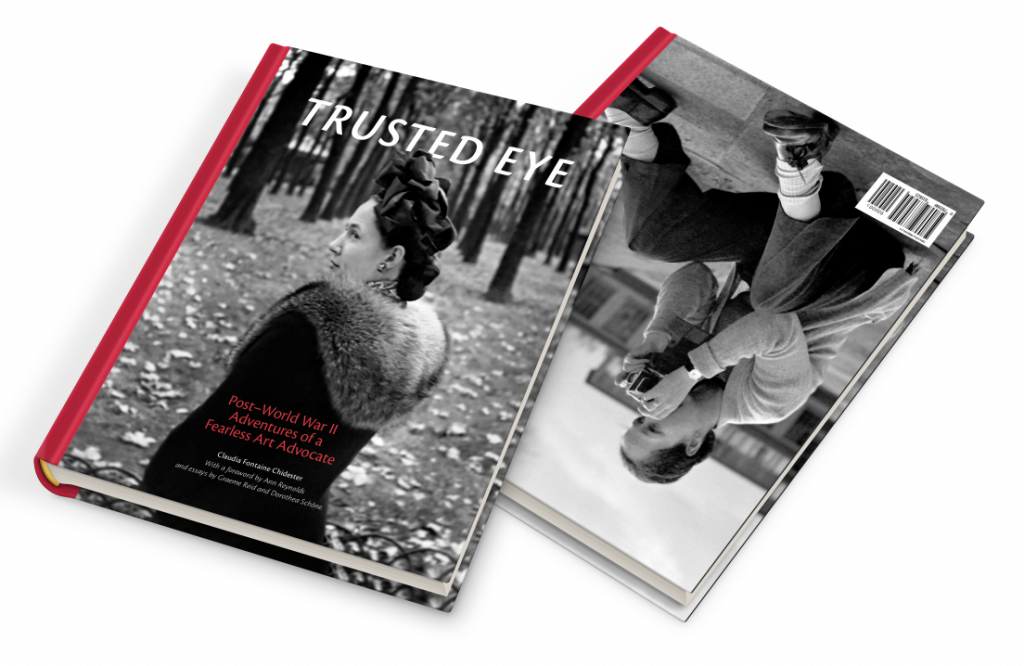 Trusted Eye: Post–World War II Adventures of a Fearless Art Advocate is a compelling narrative of an American wife and mother finding her place amid the rubble of war-torn Germany. Virginia Fontaine fought continually for recognition—as a woman, a photographer, an art curator, and, perhaps most importantly, a liaison between beleaguered German artists and the outside world. Through journals, letters, and photographs, she recorded her uniquely intimate perspective on this period, amid an ever-changing constellation of artists and friends.
Fontaine documented her life from a young age: her struggles at Yale Art School, her year as newlywed in the British Virgin Islands, and her employment in a munitions factory. Later, she helped the Jewish underground in Europe; traveled with gallerists throughout Germany, Switzerland, and France; tangled with the Monuments Men; and experienced the international reach of Senator Joseph McCarthy's anticommunist pursuits.
Essays by the art experts Graeme Reid and Dorothea Schöne illuminate Fontaine's early years in Milwaukee and her impact on German art culture in the early postwar years.
This book is both a biography and a visual almanac for an intricate slice of the twentieth century.