Bruni Falcon was an American opera singer born in Boston to German parents as Brunhilda Pfeiffer. Unable to travel to Europe during WWII, Bruni began her professional career at the age of 22 in Mexico City and then toured the U.S. with the Charles Wagner Opera company in 1950. Aside from singing, she was praised for her striking looks. The reviewers loved her green eyes and diminutive stature and, surprisingly, her acting. She came to Frankfurt Opera at the age of 31 asipiring to one day sing at the New York Metropolitan.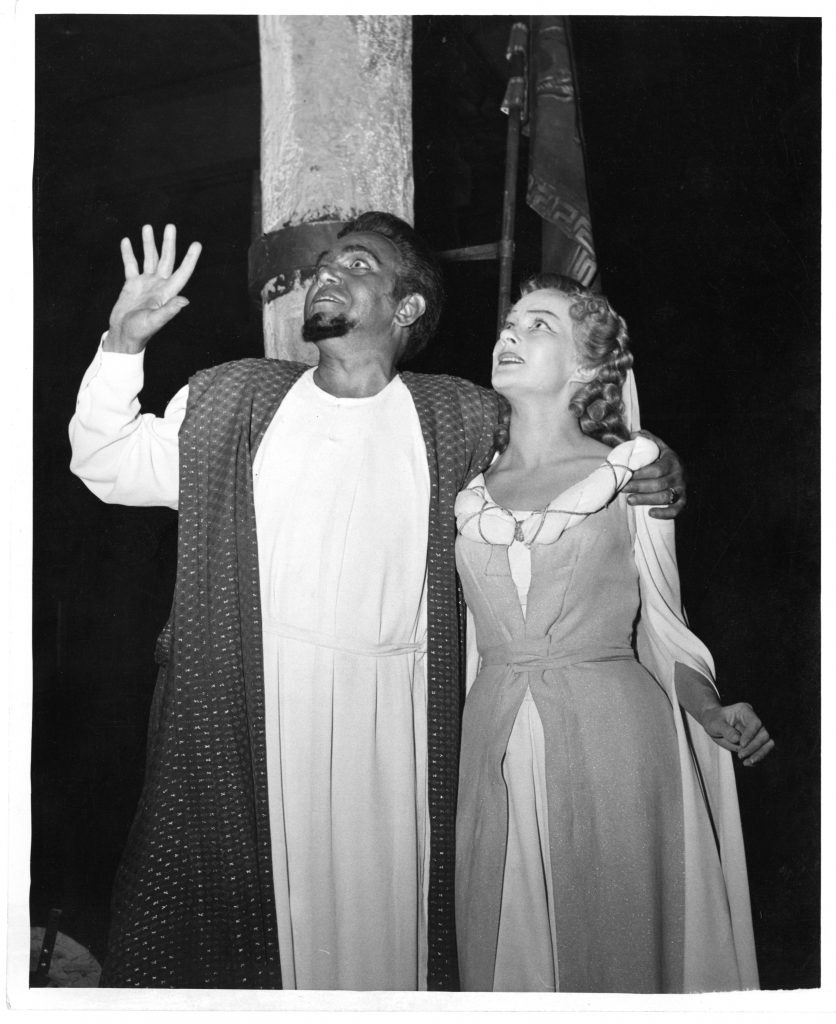 There were over forty opera houses in western Germany alone. She knew that a "young and comparatively unknown singer can do better financially in Europe than in the United States." (Don Doane (AP) "American Girl Singer Sensation in Germany," Dallas Morning News, July 28, 1952). The Germans paid a living wage of $300 a month, but she was not alone. 30+ other Americans were also working in the country, not to mention the thousands of Germans. Henry Pleasants of the New York Times likens it to a "young ball player having no options in between playing college and the major leagues, compounded by the fact that opera in the United States is practically confined to a single major league club." ("Singers in Europe", New York Times, Jan 24, 1954)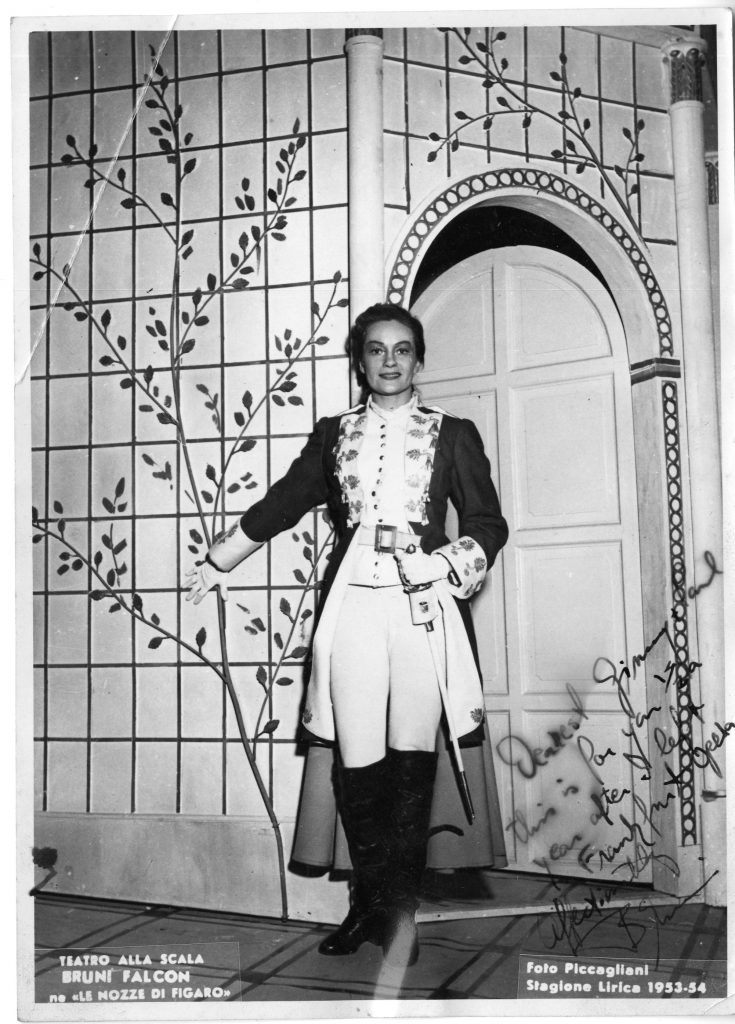 Virginia Fontaine hosted Bruni in their home in August of 1952 and photographed her at the Frankfurt Opera house during a rehearsal of Othello. She had two brothers, Siegfried and Nanno Pfeiffer, one of whom signed Virginia's Frankfurt guestbook on August 16 1952, so she had some family support. Bruni left the Frankfurt Opera and continued her career in Italy, ending her European tour in 1954 when she went again to Mexico City. Still, by 1955 in her effort to get to the Metropolitan she was only able to re-engage with the former role she had in 1951 in the drama musical The Consul. This time only as an alternate to Patricia Neway, and later that year in a Broadway musical comedy Heavenly Bodies. The news stopped there.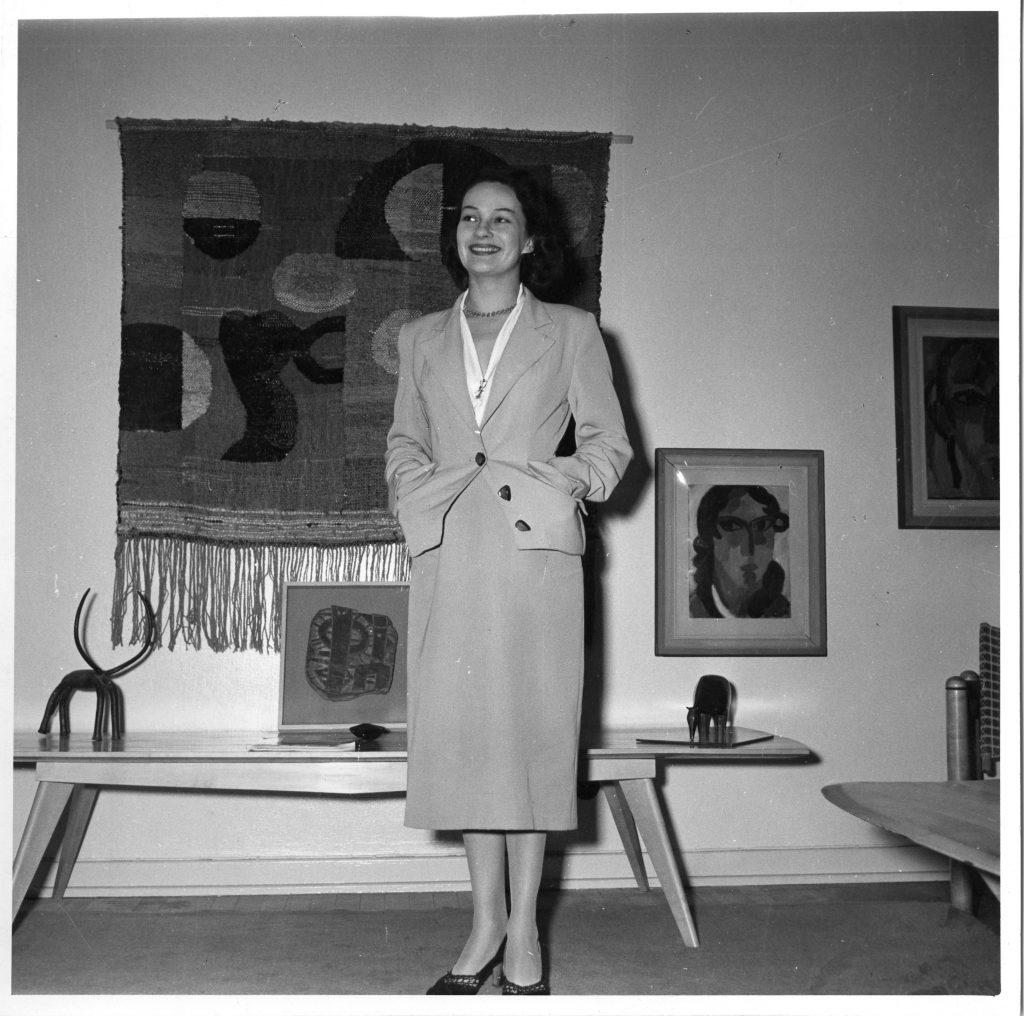 Purchase Trusted Eye: Post-Word War II Adventures of a Fearless Art Advocate to read more stories like these!