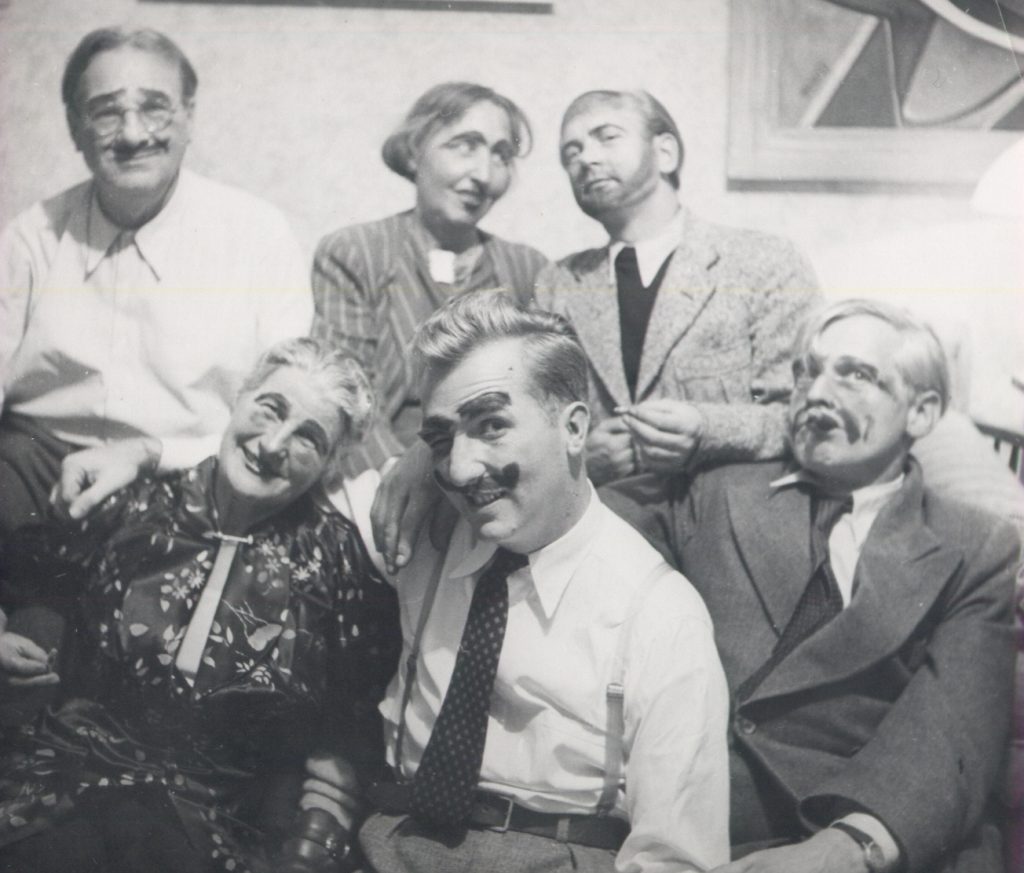 Happy Mardi Gras! Recently the archive received a request for information and images of Ernst Wilhelm Nay (1902-1968), a German painter, that ended in uncovering an image of a Fasching Party (Mardi Gras) from 1947.

Surprisingly we didn't have much on Nay when information was requested on him. Surprising, because he was so often at Hanna Bekker's home, Virginia Fontaine's best friend. Nay and Bekker were friends in Berlin in the 1930s, where she entertained and encouraged new artists, even exhibited them in secret from the Nazis. She introduced Nay to Karl Schmidt-Rottluff and Alexej Jawlensky, both Bekker's favorite expressionist artists. Nay even lived in her home outside Frankfurt briefly after WWII, as his studio in Berlin was in ruins. He arrived in near starving conditions as a newly released POW.

Hanna Bekker, painters Ida Kerkovius and Willi Baumeister, and the collector Ottomar Domnick smeared charcoal on their faces in good fun. They were close friends in the Fontaine community. Dorothea Schöne, a contributor to the upcoming publication "Trusted Eye", asked to include this photo in an article about Nay for the Hamburger Kunsthalle, one of Germany's largest museums.