Museum Of Modern Art
Degree Zero: Drawing at Mid Century
November 1, 2020 – June 5, 2021
New York

An international representation of over 80 artists' drawings 1948-1961 from MoMA's collection are on view. They cover the most abstract ZERO and CoBrA art groups to more representational works of Georgia O'Keefe. Included among them is a piece by Hans Hartung, whose work the Fontaine's collected.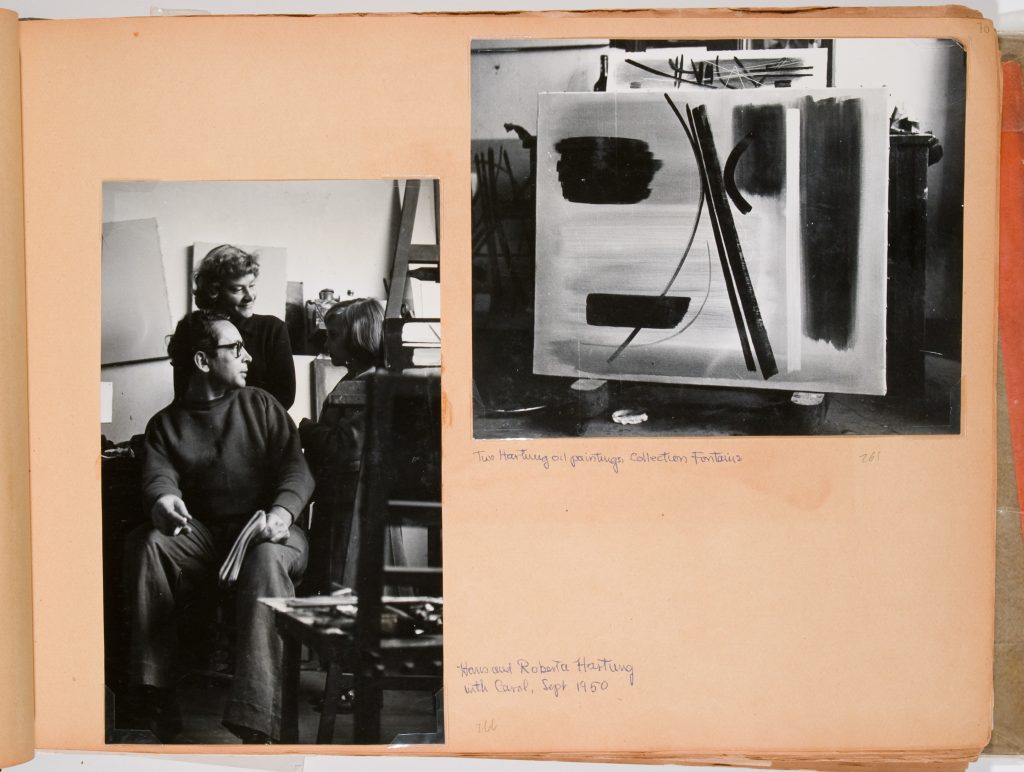 Virginia and Paul Fontaine met Hans Hartung (1904-1989) over Christmas 1948 when Ottomar Domnick, a psychiatrist and avid collector of Hans Hartung, brought Hartung and Rolf Cavael (1898-1979) to the Fontaine's Frankfurt home.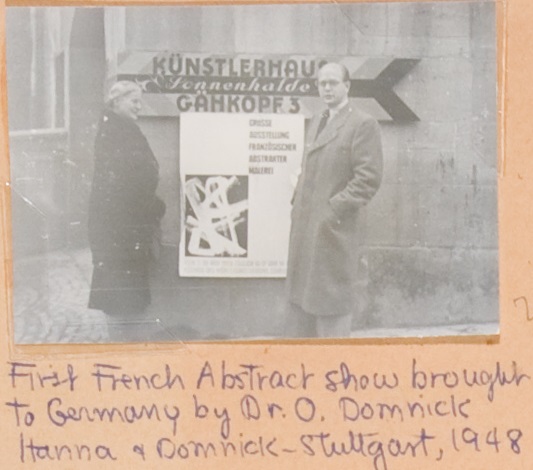 Virginia wrote in a letter to her mother:
"Last night we had a big surprise. Paul & I had just sat down to eat & who should arrive but Dr. & Mrs. Domnick from Stuttgart and 2 artists Paul had long wanted to meet. Hartung from Paris and Cavael from Garmisch. They are both excellent abstract artists. So, all by myself I put on a big tasty dinner for them and Paul rushed to the snack bar for ice cream for dessert. Then they left around 9pm and we will see them again—They had to go on to Wiesbaden and Dusseldorf. Domnick brought to Germany a very big show of French Abstract painting in exchange for the group of 50 paintings he sent to Paris last summer of German painters and on our francs. And right now the French show is in Dusseldorf and Hartung's paintings are the best in the show"

Virginia Hammersmith Fontaine to MBH 1949-1-2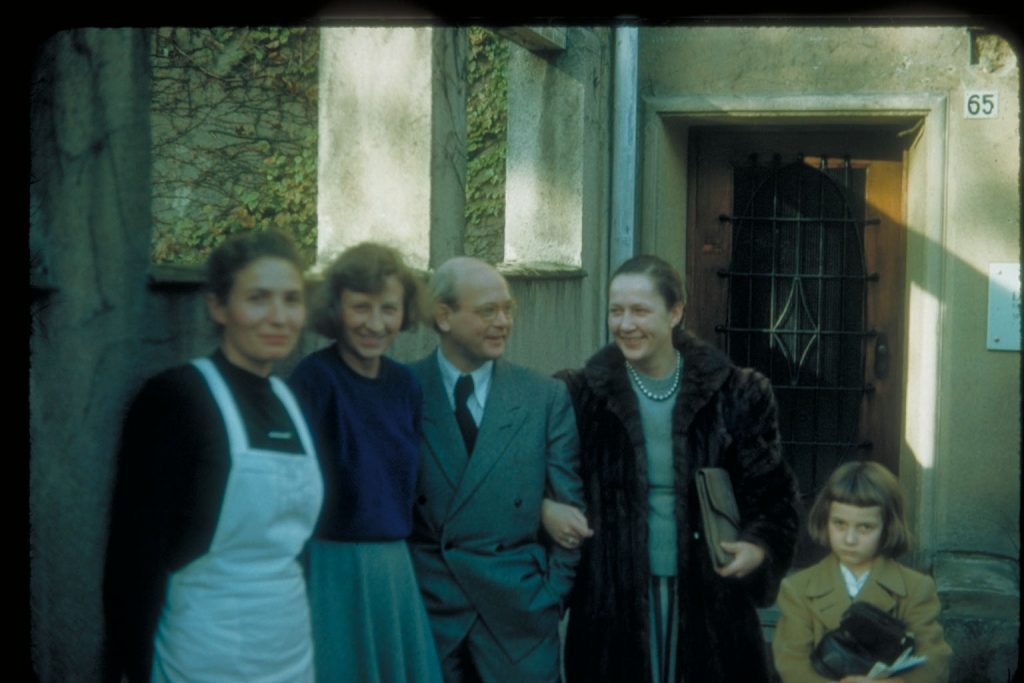 Virginia had met Ottomar Domnick on her trip to Stuttgart and the Bodensee in July 1947, and had been corresponding or visiting ever since. She and Paul visited Hartung in Paris often and she wrote the English translation for the Hans Hartung book published by Domnick later that same year in 1949.
To see more about the trials of translating this art book see the Trusted Eye chapter "The Frenchman and Englishman will say the same thing… and the American…"